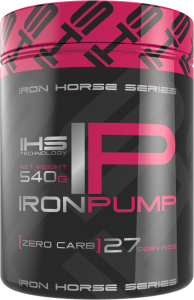 Iron Pump
540 g​
Na pierwsze spojrzenie IRON PUMP wygląda jak klasyczny pumper jakich wiele na rynku... jednak to co go odróżnia od innych produktów to zastosowane w nim mega dawki substancji aktywnych.
Składniki wpływające na maksymalizacje pracy oraz ukrwienie pracującego podczas treningu układu mięśniowego : Dzięki zastosowaniu mega dawek Beta Aalniny ( 5.g w jednej porcji), oraz Alfa Ketoglutaratu Argininy ( też aż 5.g w jednej porcji) w najlepszym stężeniu 2 :1 , wraz z jabłczanem cytruliny ( 2,5.g w jednej porcji ) także w stężeniu 2:1, plus mniejszych dawek substancji pomocniczych ( jak L-Histydyna, Jabłczan tri kreatyny, witaminy z grupy B ) każda porcja spozyta przed treningiem sprawi ze twoje mięsnie eksplodują. Każdy trening będzie optymalnie wykorzystany na stymulacje mięsni do wzrostu, a odczucia nabitych krwią mięsni będą długo pozostawały w twojej pamięci.
TYM SAMYM PRODUKT DZIALA NA 2 PLASZCZYZNACH : UKŁAD MIESNIOWY ORAZ (OUN) OSRODKOWY UKŁAD NERWOWY, KOMLEKSOWO PRZYCZYNAJAC SIĘ DO REALNEJ POPRAWY WYNIKOW TRENINGOWYCH, ORAZ ODCZUWANIA PRAWDZIEJ PRZYJEMNOŚCI Z KAZDEJ WYKONANEJ SESJI TRENINGOWEJ
Tabela wartości: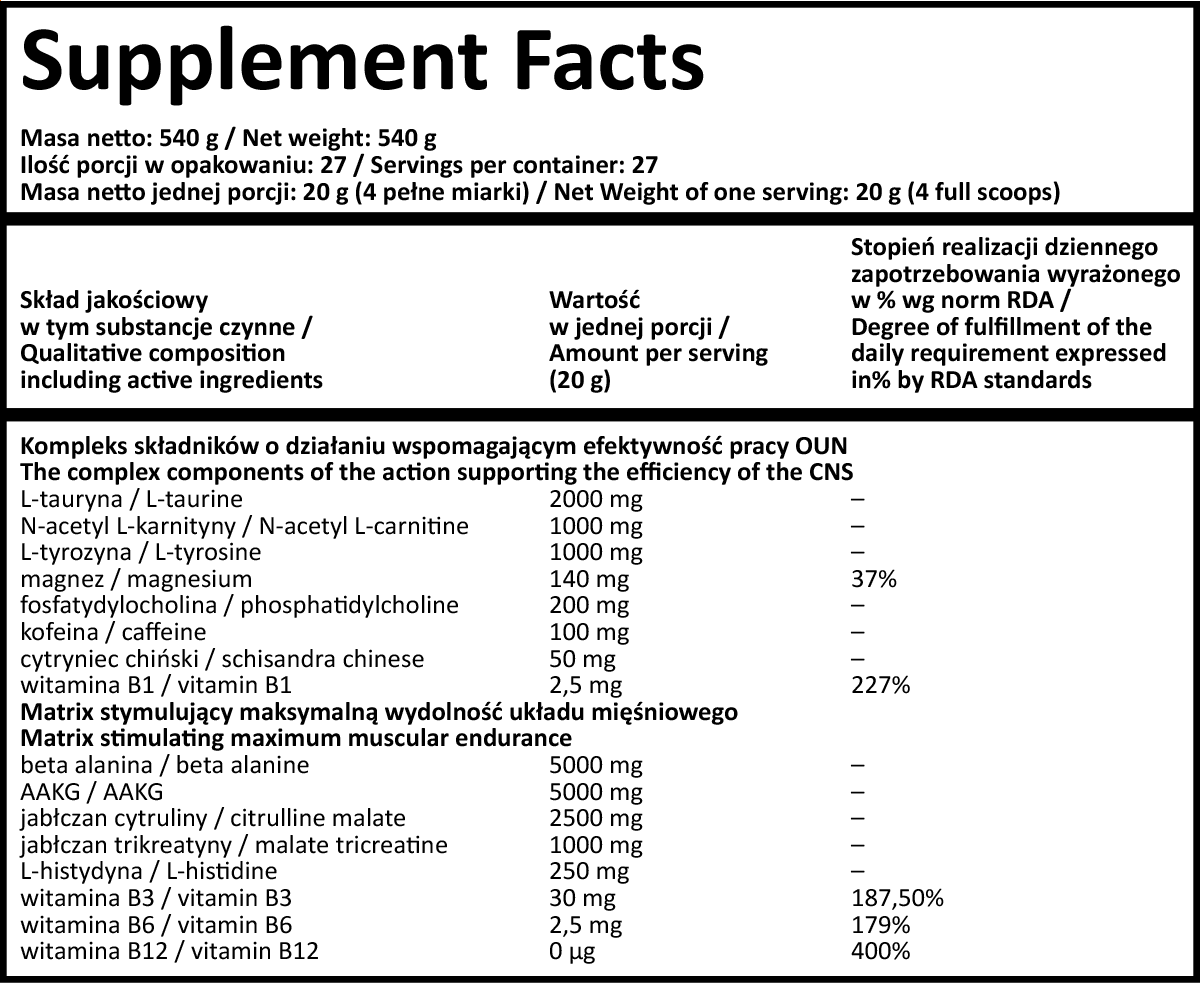 IRON PUMP 540.g to aż 27 porcji każda po 20 g samych składników aktywnych, zero cukru czy jakichkolwiek innych zbędnych wypełniaczy!!!!