Wojna Sancheza z Guidą kolejną walką dodaną do UFC Hall of Fame
[caption id="attachment_238434" align="alignnone" width="1200"]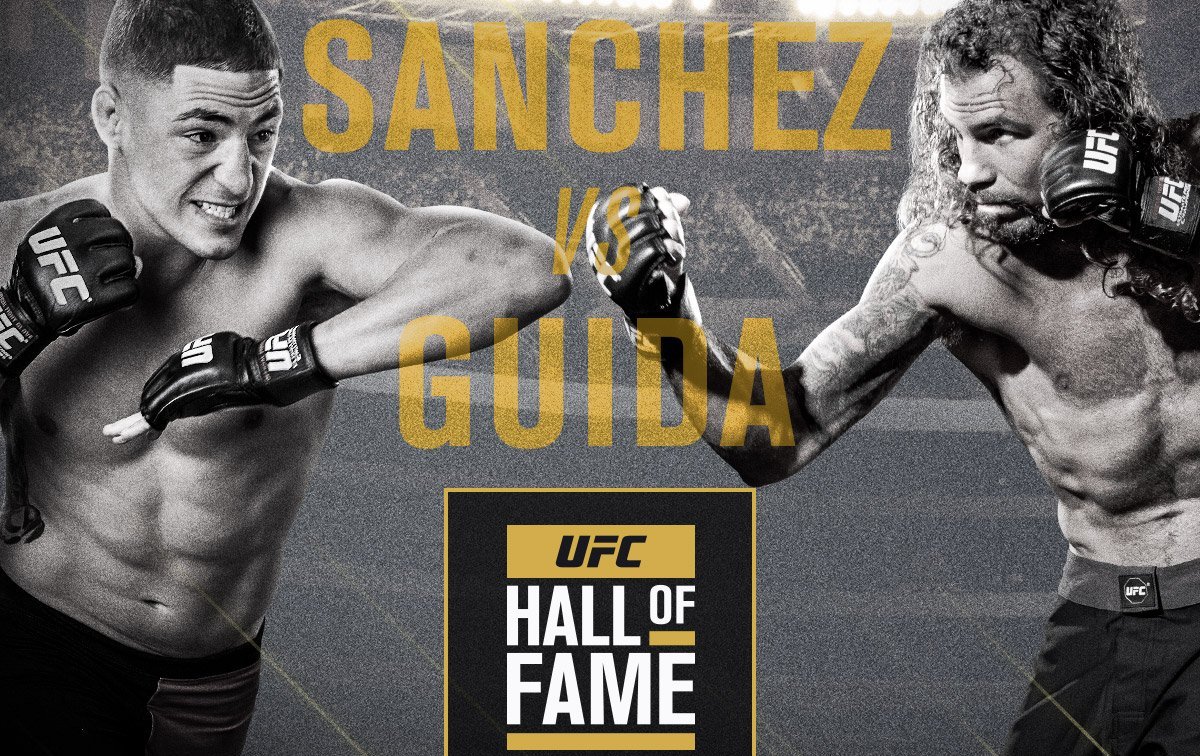 Sanchez vs Guida[/caption]
Organizacja UFC zdecydowała o dodaniu kolejnej walki do swojej Galerii Sław. Tym razem wybór padł na starcie
Diego Sancheza
z
Clayem Guidą
. Walka odbyła się 20 czerwca 2009 roku. Trzyrundowy bój pełen świetnych wymian i ciągłej akcji zakończył się wygraną Sanchez na punkty. Decyzja sędziów była jednak niejednomyślna.
Starcie Sanchez vs Guida jest piątym bojem dodanym do
UFC Hall of Fame
. Pozostałe walki to: Forrest Griffin vs. Stephan Bonnar (The Ultimate Fighter 1 Finale), Matt Hughes vs. Frank Trigg 2 (UFC 52), Mark Coleman vs. Pete Williams (UFC 17), and Mauricio "Shogun" Rua vs. Dan Henderson 1 (UFC 139).
https://www.mmarocks.pl/ufc/wojna-sancheza-z-guida-kolejna-walka-dodana-do-ufc-hall-of-fame