Może w końcu w tej kwestii - parafrazując klasyka - troszkę porządku na forum zrobimy.
Jak ktoś nie chce szukać dobrych artów po komentarzach czy innych tematach to niech daje to co znalazł/zrobił tutaj.
Na początek coś od gościa, który pobawił się w zrobienie plakatów do następnych 3 gal UFC na modłę dalekowschodnią (znalezione na sherdogu):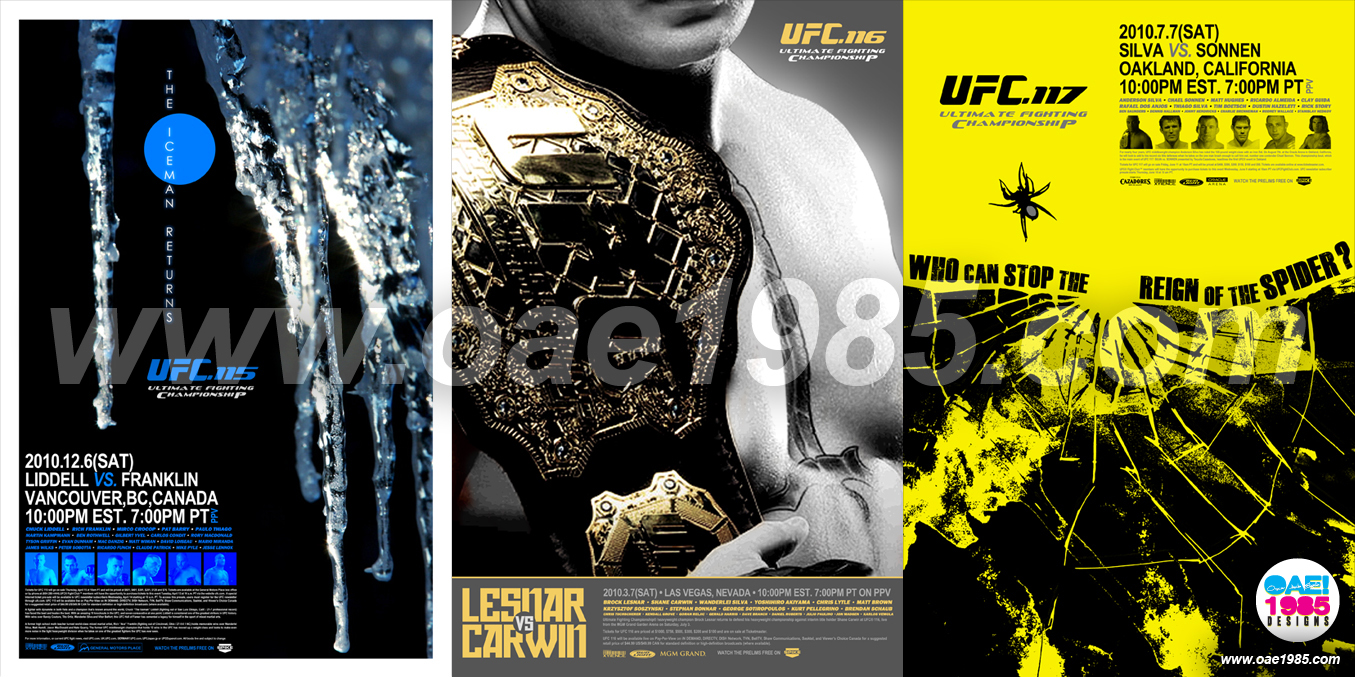 .
.
.
.
.
.
.
.
.
.
.
.
.
A tu daję kilka tapet:
Tu taka homoniewyraźna, ale w w końcu ponoć w Polsce zamieszkała ostatnio niejaka Tolerancja...