Wracamy z nowym konkursem specjalnie dla użytkowników Cohones! Kolejny raz zabawimy się w szukanie underdoga. Poniżej prezentujemy Wam naszą ofertę na to wydarzenie sportowe: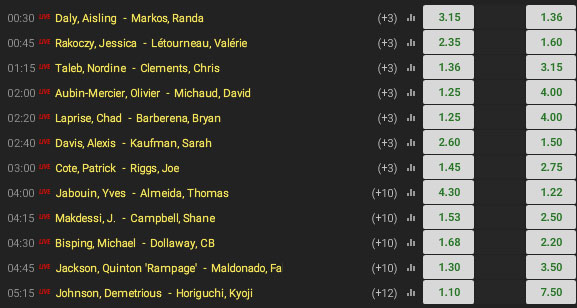 Pytanie konkursowe brzmi:
Który underdog z naszej oferty zwycięży na UFC 186?
1) Konkurs kończy się na dwie godziny przed rozpoczęciem gali UFC 186
2) Maksymalna ilość osób, które mogą wygrać, wynosi: 5
3) Wygrane sumy zależeć będą od ilości wytypowanych odpowiedzi (docelowo 5 x 100 zł)
4) W przypadku gdy wygra tylko jedna osoba, zgarnia ona 250 zł (reszta kwoty przechodzi na kolejny konkurs), w przypadku gdy wygra powyżej pięciu osób - zrobi się losowanie
Bonus należy obrócić 6x po min. kursie 1.4. Jeżeli nie posiadacie jeszcze kont w Unibecie to nic straconego! Można się zarejestrować w każdej chwili na
pl.unibet.com/start
.