UFC Light Heavyweight
MMARocks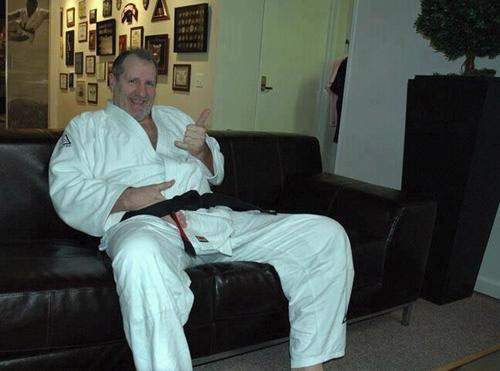 Mimo że Brazylijskie Jiu Jitsu nie jest (jeszcze!) sportem olimpijskim, wyraźnie dostrzec można wzrastającą z roku na rok popularyzację tego sportu. Głównym czynnikiem tego jest fakt, iż jest to sport absolutnie dla każdego. Nie dziwi więc, że w gi wskakują wszyscy, od ludzi niepełnosprawnych, po robotników, prawników, po komputerowych maniaków chcących trzymać wagę. BJJ nie jest także straszne gwiazdom znanym głównie z ról w hollywoodzkich hitach. Poniżej przedstawiamy Wam profile aktorów, którzy są także czynnymi praktykantami BJJ.
Ed O'Neil
Aktor mający na karku 69 lat, znany z życiowej roli Ala Bundy'ego w popularnym również u nas serialu "Świat według Bundych". Od piętnastu lat pod okiem Roriona Gracie trenuje brazylijskie jiu-jitsu. Z tą sztuką walki zapoznał go reżyser John Milius.
Keanu Reeves
Aktor doskonale znany z trylogii Matrixa – do której już lata temu uczył się sztuk walki. Od Kung Fu poprzez Judo i Brazylijskie Jiu Jitsu właśnie w którym to Keanu zaczął szkolić się na potrzeby swojej ostatniej produkcji filmowej pt. "John Wick". Aktora szkolili bracia Machado.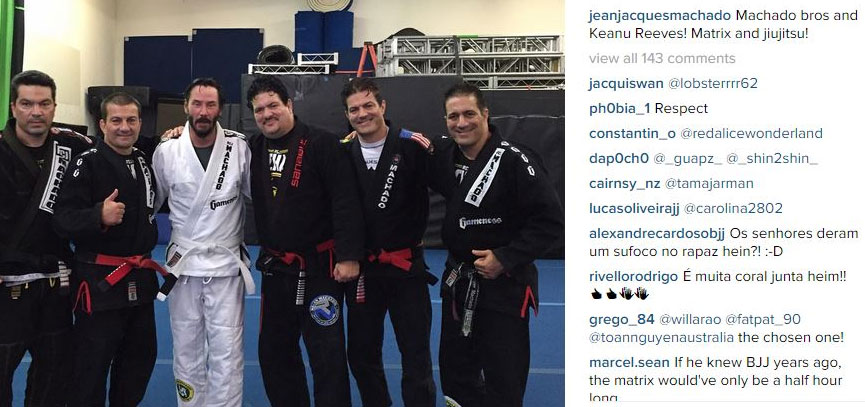 Jason Statham
Kolejny gwiazdor kina akcji, który na srebrnym ekranie stoczył dziesiątki widowiskowych pojedynków. Jak wielokrotnie podkreślał w swoich wypowiedziach Jiu-Jitsu przydaje mu się nie tylko w pracy ale przynosi radość, a do tego jego łagodna specyfika (brak zniszczeń na twarzy charakterystycznych dla sportów uderzanych, na które jako aktor nie może sobie pozwolić) sprawia że jest to idealna dyscyplina dla niego.
Ashton Kutcher
Purpurowy pas trenujący BJJ na co dzień, podopieczny braci Machado. Znany z wielu komedii czy seriali jak "różowe lata 70-te". O dziwo w swoich rolach nie potrzebuje zazwyczaj umiejętności wyniesionych z treningów sztuk walk. Prywatnie Ashton jest także fanem MMA.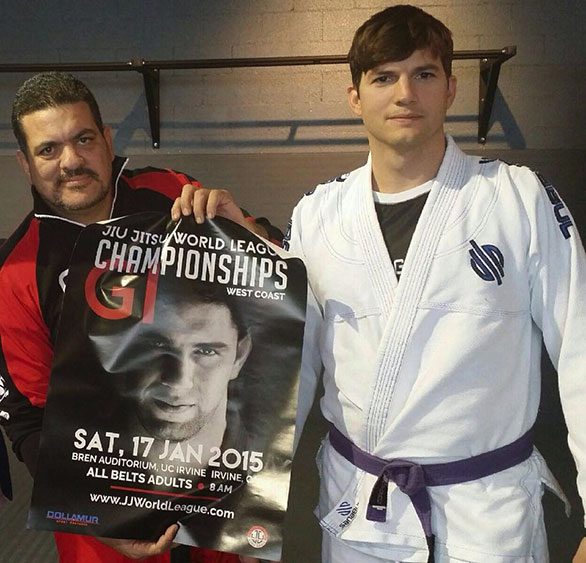 Clark Gregg
Aktor, któremu ostatnio popularność przyniosła rola agenta Phila Coulsona w produkcjach Marvela ("Iron Man", "Avengers", serial "Agenci Tarczy"). Prywatnie czarny pas pod Renato Magno z którym trenuje 1-2 razy w tygodniu. Jak zaznacza prywatne treningi pozwalają mu dopasować czas i uniknąć kontuzji. Staż treningowy – 11 lat.